Kent Prather's MGA
Please Help Support Our Unique and Important Work
To keep BritishRaceCar.com online and growing, we need YOUR financial support!
Limited Time Only - Free Racecar Stickers!
I'm excited to announce availability of BritishRacecar.com RACECAR stickers. These 4" diameter stickers are aerodynamic, super lightweight, and guaranteed to make your car look faster - plus they're built-to-last. They've been professionally screenprinted in top-quality UV-stable ink over thick white vinyl.

Besides racecars, these will look great all those OTHER places stickers go: tool chests, tow vehicles, trailers, the backs of laptop computers, anywhere you've seen a B.S.Levy flyer taped-up in a racetrack paddock, etc.

They're free to a good home! We're mailing them out three-per-envelope. We simply ask that you make a contribution to the website operating budget to cover mailing expenses. Any additional contribution would (of course) be gratefully accepted. Thank you!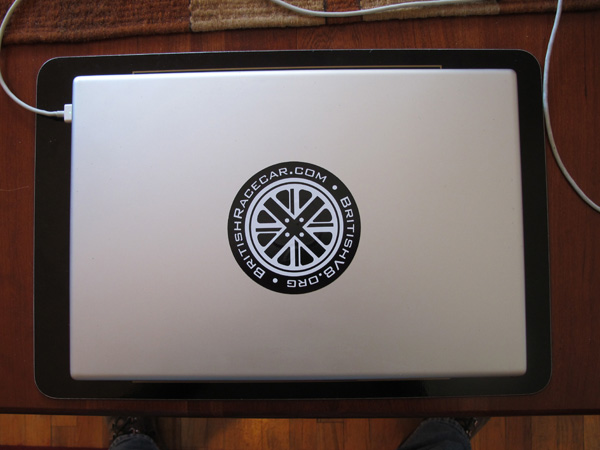 BritishRacecar.com "Union Jack Wheel" Racecar Sticker


Secure Online Contributions
Just click on the "Donate" button. You'll be taken to a secure webpage where you can enter your desired contribution amount. From there, you may use your Visa, Mastercard, American Express, or Discover credit card. If you prefer you can alternatively log into PayPal for additional payment options, such as bank transfers. Thank you!
Contributions by Other Methods
If you prefer you may call (720) 652-0237 to pledge by telephone, or you're welcome to mail your contribution care-of Curtis Jacobson at 429 Martin Street, Longmont CO, 80501. (Please make checks payable to "Curtis Jacobson".)
Questions? Contact
webmaster@britishv8.org
.